GENRE MUSIC ??
Wednesday, October 26, 2011 • 11:05 AM •
0 comments
heeyyy sume ...
waa lame suda fie ta post pape kat blog ...
huhu rindu na menaip ...
oke today fie na talk about music genre ...
oke y orang suke membezakan orang drpd genre music yang diorang suke ?
nonsense jew ou --'
sume orang ade hak na memilih genre music masing2 ..
coz music is universal ryte ?
no boundaries k dalam nak denga music ...
mcm tadi ade budak say kat fie ..
'weh kao kalu da layan nevershoutnever,neyo,and chris brown,Panic! At The Disco jgn la layan gnere lain like hardcore, kpop oo ape2 ?'
aduyy ape la masalah dorang2 neyy ?
tade limit weh dlm music neyh ...
ulang sekali lagi ..
TAKDE LIMIT!
kao bole layan ape kao nak ...
mcm fie ..
fie layan NEVERSHOUTNEVER:3
but fie also layan ASKING ALEXANDRIA :3
so korang tale na judge orang dr music ape dorang denga ..
fie pown turut layan kpop and laen2 tp not tamil , or lagu2 pelik ..
fie pown ade pilihan sendiri ...
jahahahaha ...
kite dengar music untuk enjoy ..
bukan dikrtik ...
so to all those people yang pker mcm mamat yang fie kate kat ats toe ..
change oke ..
if ta u will be the loser among ur friends ..
korang ade hak na pilih ..
tp korang tade hak na kutok pilihan orang ...
so hormat others choise ...
music make people unite ..
bukan bergaduh ..
so cheers to genre that u love .,.. <3
SOME WORDS!
★DASHBOARD | +★FOLLOW
BEST VIEW - GOOGLE CHROME ^^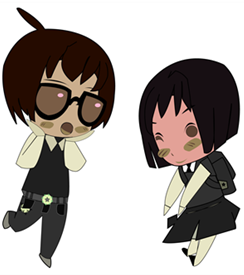 ▲MOSHI - MOSHI ^^
WATASHI Ғιɛ Δκнмα:)
or u can call me ҒƖЄ or Δκнмα ^^,thank you coz dropp-in at my page !  Si comell
buzzin around ^^
The Owner
Stuff

Tagboard
Rewind
Credits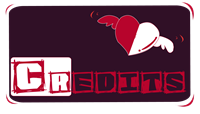 Template By: Nurul Afiqah
Big helped: Aulia Septiya
Edited: By Me ^^ [Fie Akhma]